Large Printers, Heat Presses, Steamers, and more.
DigiFab Systems: Digital Textile Printing Experts
DigiFab® Systems is an innovative developer and manufacturer of software, fabrics, supplies, and equipment for the digital printing industry. Recognized for its groundbreaking processes and patents for pre-treating fabrics to ready them for use in digital printers, DigiFab Systems is continuing its innovation in the sign and graphic arts sectors. The product lines currently include pre-treated fabrics, CAD - RIP software for textile and graphics applications, heat presses, fixers, and steamers. DigiFab Systems has headquarters in Los Angeles and conducts business globally.

Read more

DigiHeat Transfer Presses - Oil & Electric
DIGIFAB EXPANDS IT'S LINE OF HIGH QUALITY HEAT PRESSES
DigiHeat - Heat Transfer your Dye Sublimation prints to fabric or heat set and fix your pre-printed fabrics.
DigiHeat high quality line of heat presses has a wide range of sizes and highest quality parts available. 24" - 44" - 60" - 67" - 75" - 91" - 99" - and the NEW 136".
We offer a direct line for technical support and we keep most parts in stock for quick shipping.

We carry both an oil-based line of heat presses, and an electric only line of rotary heat presses with multi-zone heating control will give an uniform color transfer both in the length and across the width. There is no need to use the old oil based drums, with this newer, cleaner, and less power consuming technology, you can achieve the same results, consuming less power for heating, and avoid difficult and messy repairs of the oil-based drums.

Call us to make an appointment for a demonstration or just visit us at any of the tradeshows we attend, or that our products are in display.We also offer a line of flat-bed heat presses for large cut pieces, or more rigid materials.

Digi

Heat


Rotary & Flat-Bed Heat Presses
Read more

Large Format Printers
WE SUPPORT SEVERAL LARGE PRINTERS FOR GRAPHICS & TEXTILES
StampaJet :: Encad :: Mimaki :: Roland :: Mutoh :: DuPont :: Epson :: Reggiani :: HP :: Canon :: and more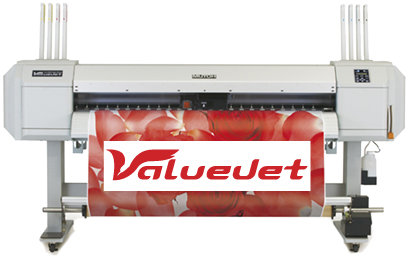 Read more

DigiSteam & Rimslow Digital Textile Steamers
STEAM ALL YOUR ACID, REACTIVE, PIGMENT, AND DISPERSED PRINTED FABRICS
DigiSteam - Textile Steamer
High Quality steaming solutions for your textile needs. Steam your Acid, Reactive, and Disperse ( some models only ) printed jobs. Achieve superb color output and steaming with our easy-to-use, and low maintenance steaming solutions
Different sizes and models available, call for details.

Steamers used for Acid and Reactive printing.

Rimslow - Steam XL-1850
Textile Steamer

High speed digital production machine developed for the inkjet fabric printing. Continuous / roll-to-roll fixing and steaming of inkjet printed fabrics. Capable of reaching temperatures 180C allows you to cure disperse inks too. This versatile machine lets you pause the steam process, add a new roll, and continue, giving you a seamless and uninterrupted steam cycle, without the need to remove a batch, pressurize the chamber and reload a new roll.


Steamers used for Disperse, Pigment, Acid and Reactive printing.
Read more

Digital Textile Fixer - DTF
HEAT FIX / CURE your pre-printed fabrics Sublimation / Pigment poly, cotton, blends
DTF - Digital Textile Fixer

Heat Fix or Cure your fabric prints through the DTF, a non-contact dryer/oven that can reach temperatures of 420F or above. You can load your pre-printed fabric, feed it into the DTF and then let the machine take over and finish the job for you. Excellent for Disperse or Direct Dye Sub print on fabric, or to cure Pigment inks on Cottons, Blends, and other Fiber types. Call us if you need more details or any assistance.
Our fabrics & software are compatible with several large format printers and inks.
Print signage : Banners : Flags : Textiles : Yardage : Art & Graphics : Vinyls & Transparencies : Outdoor / Indoor Graphics : and more.